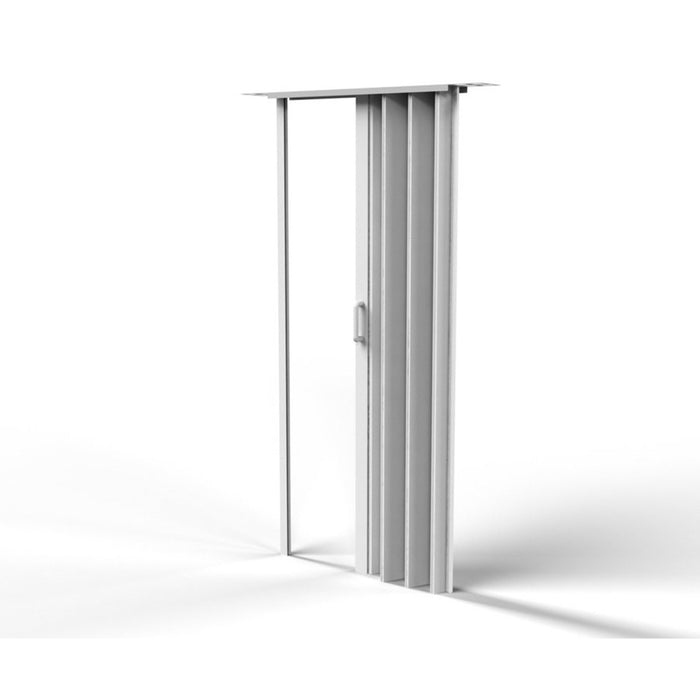 Description

Shipping

Shipping & Returns
The Accordion Door Kit nests on top of a 7' (84") or an 8' (96") modular wall doorway, quickly creating privacy and sound dampening in any space. The kit includes the frame and lintel, installs in minutes, and includes a handle and magnets to latch the door in closed position. 
A screwdriver is required for installation.
A 48" wide Narrow Lintel unit has the door track attached to it and the door unit mounts to the track.  
Ships in 2 boxes:
Box One: 84"x5"x4", 18 lbs OR 96"x5"x4", 21 lbs
Box Two: 49"x7"x3", 8 lbs.
Shipping
Orders ship from local warehouses in the US (MN) and UK, and are typically delivered in 9-15 business days. After you place your order, you will receive a confirmation email. Once your order is processed and shipped, you will receive tracking info via email.
1-2 days prior to your delivery, the courier will call you to schedule a time for delivery. You must be home when your delivery is scheduled.
When the courier arrives, they will meet you at the curb of your building or driveway, and lower the pallet to the ground. Then you can easily transport the wall panels into your home. If you have an extra pair of hands to help, this will only take a couple of minutes.
If you have any questions about shipping (or anything else), feel free to contact us via live chat, phone or email!
Returns
Please see our Return Policy.
Warranty
This product is guaranteed by a Two Year Warranty.